Pay Per Click Advertising Tip #14 - See Your AdWords Quality Score
Published on July 15, 2008
This is our first mini screen recording production.
We hope you enjoy it!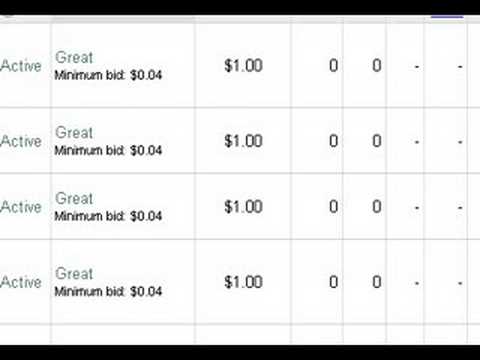 AdWords describes their quality score formula in a couple different places…my favorite sentences in these documents are:
"your account's historical performance, and other relevance factors."
There are a ton of 'other' factors…lol.
"Quality Score is a dynamic variable assigned to each of your keywords."
Dynamic means it changes for every query…which is ok - and it's usually why you want to make sure you target phrase and exact match terms as well as super long tail 1 or 2 per year queries.
"The formula behind Quality Score varies depending on whether it's calculating minimum bids or assigning ad position."
So there are two different formulas that are connected based on 'other' factors…sounds complicated.
Google gives us some indication of what each of the formulas are here. Check it out - it really is quite useful despite the 'black box' parts of the document.
Dave Davis at redfly marketing wrote an excellent piece listing 10 ways you can increase your quality score.
Another excellent post called AdWords Quality Score FAQ can be found at PPC Discussions.
If you enjoyed this post, make sure you subscribe to our RSS feed or get email updates whenever we post anything new!
Related posts: