Link Builder for Wordpress - Download it Now!!!
Published on July 21, 2008
Introducing the Link Builder for Wordpress
The Link Builder simply tracks the websites and pages you link to and sends an email message to that website owner/administrator notifying them of your link.

Download the Link Builder for Wordpress here

Then watch this video (update: haha - if you turn up your volume, you can hear a 'darth vader' breathing effect from my mic…sorry!) to learn how to configure and use the plugin: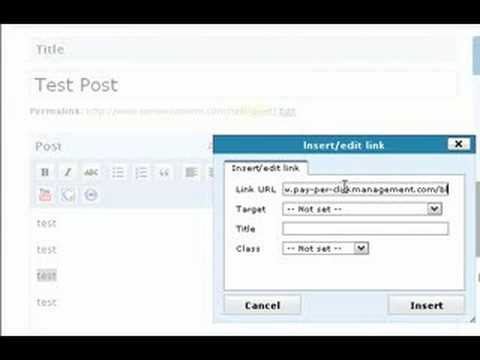 You can read the readme.txt file for installation instructions here.
UPDATE: Reminder - you MUST remember to edit your config file! And this is not a 100% automated tool - it is designed to be personal while simplifying your link building efforts.
Other Plugins that are built for SEO/Link Building from Wordpress
Internal Link Building by SEOROI - This looks like it's an awesome tool although it didn't work with our admin/theme/template for some reason…haven't had a chance to look at it but it's received rave reviews so we recommend giving it a shot yourself!
All In One SEO Pack - One of our favorites. You control title tags, descriptions and keywords for every post and page or you can let the pack update them automatically!
Two Excellent Guides To Optimizing Blogs
Wordpress SEO - The Definitive Guide To High Rankings for Your Blog
The Blogger's Guide to Search Engine Optimization - Aaron and Giovanna Wall of SEOBook.com fame wrote this awesome guide…a must read!
About the Programmer: The programmer that was our lead dev on this plugin is Simon. We own the copyrights, programming and design - but Simon is a fantastic resource and he is freakishly fast with Wordpress dev stuff if you need him.
If you enjoyed this post, make sure you subscribe to our RSS feed or get email updates whenever we post anything new!
Related posts: