Awesome Rap Tutorials For Basic Paid Search And Optimization
Published on February 11, 2008
You know search marketing is main stream when somebody starts rapping about it…
I noticed this post on Sphinn and thought I would post all of Chuck's(?) YouTube vids here that have to do with basic paid search and optimization…these are awesome. Chuck works at Pop Labs by day and it looks like he is partners in a music production company by night.
Here is the video that I noticed via Sphinn:
Paid Search 101 Rap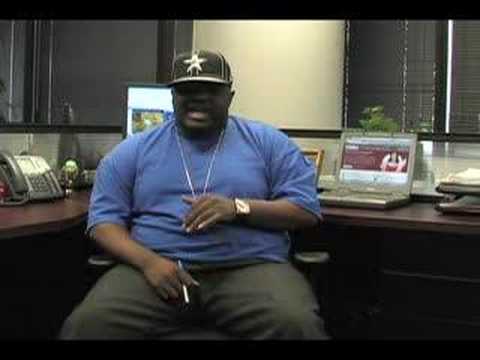 Lyrics:
you want to start SEM well heres what to do
focus on a product and find a niche too
you want to get the listing
I'll give you some assisting
SEo & SEM, they are coexisting
to cover all the bases
you must have patience
research all your keywords and your phrases
they all sound good but they may not be a factor
several ways to check and I prefer word tracker
very vague phrases should get denied
longtail keyphrases are more qualified
check the cpc, that's the cost per click
make a judgement call, is is worth that hit
if it is then keep it
if its not then delete it
stay within your budget, that's not a big secret
track your results, reporting is critical
and set your goals right be Google analytical
Google Adwords and Yahoo Search Marketing
if your business local make sure you geo targeting
the user only clicks on what sounds best
make sure you use very descriptive ad text
its a must that you use correct landing pages
if they see what they want, they easily persuaded
when they convert that's a win win
when your site is bookmarked they'll come back again
cpc will go, ctr will skyrocket
roi will get better, that's more money in your pocket
and if you smart, you'll invest in more phrases
but that's up to you, I'm just giving you the basics
you got it then fine, if you don't hit rewind
listen closely and play it back 1 more time
that's just the start anymore might cost
I have to deal with my boss
if I tell you the secret sauce
like using paid search to enhance seo
and revolving ad text is the way to
uh oh, I gotta go, that's too much for you to know
but if you want more, wait for the next video
And others I found directly from Chuck's(?) YouTube profile page:
Social Media Addiction Rap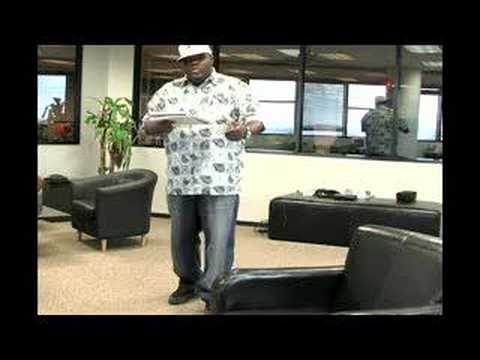 Lyrics:
I surf the web, I used to watch TV
now I'm logged into Joost, it's commercial free
lets see where I want to go
and who I want to know
connecting people with people with web 2.0
I don't use email unless I'm at my job
want the next post, I subscribe to the blog
I'm easy to find
I'm always online
social networking sites, I think I have nine
I use myspace to promote my music
I get friends and album sales that's how I do it
but tell me have you heard
about the new word
something like myspace but they call it virb
always something new, I'm a start creatin
I'll make a brand new facebook application
uploading pictures and mp3's
update my profile and hit ctrl D
can't stop what I started, it's getting ridiculous
social book mark it, add it del.icio.us
some can't take it but I just can't quit
go to Imeem and listen to my playlist
watching videos on my You Tube channel
clickin so much, my mouse smoking like a candle
I'm online for hours, addicted to the power
10 tabs open on a firefox browser
I must be going crazy cause I can't get enough
I guess I'm addicted to social media
Link Building 101 Rap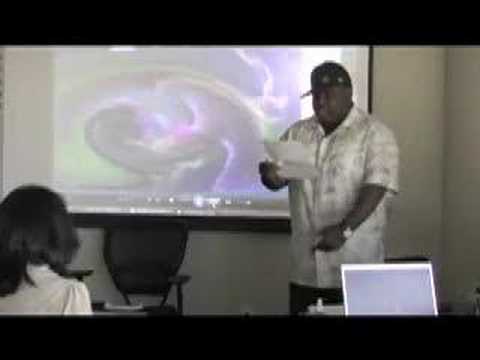 Lyrics:
You create a new site and its content heavy,
With the right amount of pictures you believe it's ready,
So you launch it trying to put money in da bank,
But when you search and try to find yourself, you can't,
So you thank until your mind goes blank,
Got titles and headers but no page rank,
Sooner or later it will show if I wait,
In the meantime make sure my code validate,
And it do,
Hmm, now what I'm supposed to do,
Add meta information and alt tags too,
Still don't get listing,
Something must be missing,
Brad and Chuck recommended doing link building,
So you start hunting down sites like a predator,
Doing back links on all your competitors,
Whoever linking to them need to link to me,
Is it free, do we swap, or do I pay a fee,
Well take it from us, before you take that step,
Some things about the site that you might want to check,
Did they use a link farm or some dirty tactics,
Could have a bad effect on your site that's drastic,
Could've link baited, look at what they created,
Compare it to yours, is it even related,
Take the time, go inspect and see,
Take advantage of paid directories,
If you follow all the steps with a little bit of patience,
Get links from relevant sites that are favorites,
Update your content on the regular basis,
I'm confident you'll make it to first page placement
If you enjoyed this post, make sure you subscribe to our RSS feed or get email updates whenever we post anything new!
Related posts: